Your home may suffer damage from extreme weather and normal wear and tear, including damage to the siding, windows, roofing, and other exterior features.
Your daily activities will also have an influence on the interior of your home, requiring maintenance over time for items like insulation, walls, and ceilings.
For your personal financial security, home insurance in Pakistan is necessary since you will unavoidably have to pay for house repairs one day or another.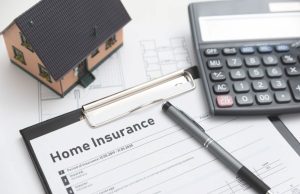 What the Experts Say…
A home insurance company will safeguard your possessions as well as the structural integrity of your house, ensuring you financial safety in the case of theft or vandalism.
Although it is legal to own a home without house insurance in Pakistan, it's best to get some sort of protection when you spend your hard-earned money on such an expensive asset.
It's common for mortgage lenders to demand that you have some type of house insurance coverage in case of unanticipated damage or natural catastrophes, so it's crucial to pick the proper policy that covers all you want it to.
Find the finest home insurance plan for you and your family by comparing options and getting some more rest at night.
Investigate the life insurance products available to you today to give yourself some peace of mind.
For your convenience, we've included some useful advice below.
Who Requires House Insurance?
You should obtain homeowners insurance if you have a mortgage or are getting a mortgage to buy a house. In reality, the majority of lenders demand that homeowners get insurance in case their house is destroyed.
Considerations to Make While Looking for a Home's Insurance Coverage
After consulting with an agent to discuss your needs, contact or visit a number of insurance firms to choose which one you feel the most comfortable with.
Get estimates before making a choice, and choose a business you feel confident in because you'll need to review this when your insurance requirements change.
Various situations and occurrences may not always be covered by homeowner's insurance, for instance, floods.
Ask your home insurance plan agent about the details that are most important to you, such as fire coverage, tree damage if you live near a forest or a lot of trees, or flood coverage if you're close to a river or lake.
Make sure your insurance agent thoroughly explains all of the circumstances that will qualify you for a claim.
Although certain items are marketed on a commission basis by agents.
You are not required to buy anything they recommend to you and you have the right to inquire about this.
Different Forms of Homeowner's Insurance
Each homeowner's insurance policy contains important coverage areas.
Property Coverage
Establishes how much the insurance provider will reimburse losses.
The amount that the insurance provider will pay for damage to or destruction of the home's structure is determined by Dwelling (Coverage A).
Other structures (Coverage B) refer to outbuildings like garages or other structures on the land that isn't directly related to the house.
Usually 10% of the insured home's value (Coverage A)
The contents of the home are covered under personal property (Coverage C). Usually, about 40–50% of the house is covered
If homeowners need to temporarily rent an apartment or stay in a hotel, Additional Living Expense (Coverage D) might assist them to manage their expenditures.
Liability Coverage
Offers defense for the homeowner and his family in the event that they are held accountable for carelessness that caused property damage or other wrongdoing.
Medical Expenses
The purpose of coverage is to pay third parties for incidents that could happen on the property.
Price of Replacement
Enables the provision of the difference between the fair market value of the residence and the cost of replacing it.
It's simpler than it sounds to obtain homeowners insurance for your new residence.
Don't be hesitant to ask questions; most insurers are more than pleased to guide first-time purchasers through the process of selecting the appropriate coverage.
You shouldn't have any issues finding coverage before your closing date as long as you don't wait until the last minute to hunt for house insurance.